Option 1: Get Write Your Book Today
Each lesson is available as an audio and video download, and you'll also get supporting materials and resources.

When you sign up for Write Your Book today, you get almost two hundred dollars worth of bonuses:
=> Bonus 1 – 20% off a monthly, quarterly or annual Grammarly subscription: Grammarly is my favourite tool for checking my writing and getting it ready for an editor. Now, you can use it to check your book chapters at a discount. Worth $60 or more

=> Bonus 2 – 20% off Scrivener. This is my recommended book writing software. It should be yours too. You'll save hours on painful rewrites and edits. I'll even give you a Scrivener book writing template. Worth $10
=> Bonus 3 – 25% Scrivener The Basics and Beyond. Ok, I admit it. Scrivener has a small learning curve, but it's time well-spent for any aspiring author. Now, you can get 25% off Scrivener online training by author and Scrivener expert Gwen Hernandez. Worth $25
=> Bonus 4 – 50% off an annual Freedom subscription. When I need to stop looking at cute cat videos and do some writing, I use Freedom.
So do other authors like Nick Hornby, Tim Ferriss and more! Freedom disables internet access on your computer or mobile for predefined periods so you can concentrate on the blank page. It's either this or plug out your router. Worth $15 or more
=> Bonus 5– 30% off your first PickFu poll. Picking a book title is hard. The good news is you can get instant market feedback on your title (or book cover) using premium polls on PickFu.
Worth $15 or more
=> Bonus 6 - a copy of my book The Art of Writing a Non-Fiction Book. Worth $10.
=> Bonus 7 - a voucher for Reedsy so you can find an editor or book cover designer fast! Worth $20
Plus, I'll send you some secret book-writing bonuses not listed here.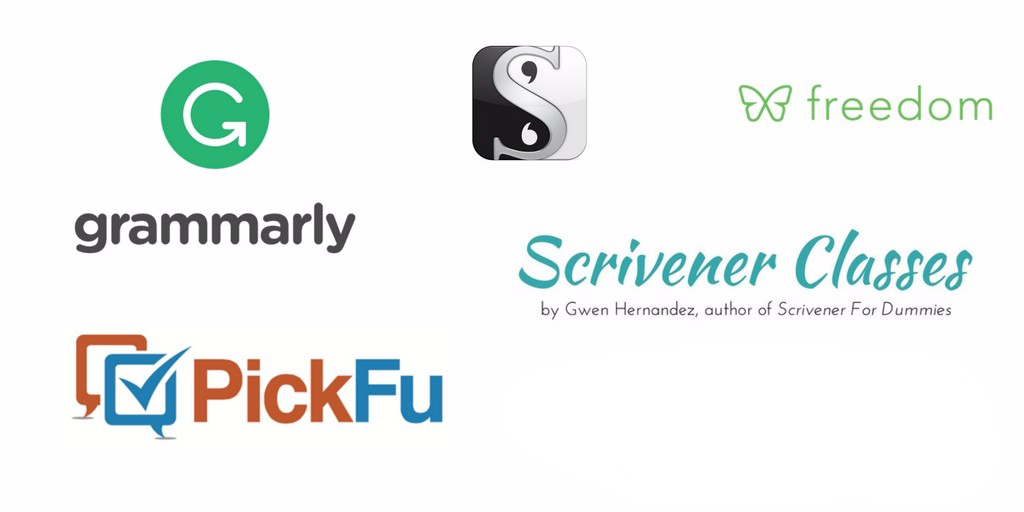 Option 2: Get Write Your Book and a Month of Coaching
But, what if you need more help writing your book? What if you want more accountability?

Well, I offer dedicated coaching for new writers as part of the premium Write Your Book package. I'll work directly with you for one month over the phone or Skype.
My goal is for you to:
=> Create a personal, crystal clear roadmap for writing your book so you know exactly what you need to do next, what to stop doing and how to get to the end.
=> Uncover hidden challenges that may be sabotaging your ability to focus on your creative work and write every day. Do you struggle to balance blogging and writing or is marketing your book a challenge? I'll help you work through your biggest challenges and figure out what to focus on, by answering your questions directly.
=> Leave each coaching session renewed and inspired to finally write your book today, tomorrow and the day after that.
If you sign up for this package, I'll send you a short questionnaire to uncover your biggest writing roadblocks, and then we'll arrange a schedule to work through these, together.
Now, I can't offer this coaching plan to everyone. I will take on five clients and then start a waiting list.
So, I'll be closing this offer once all of the coaching spots fill up.