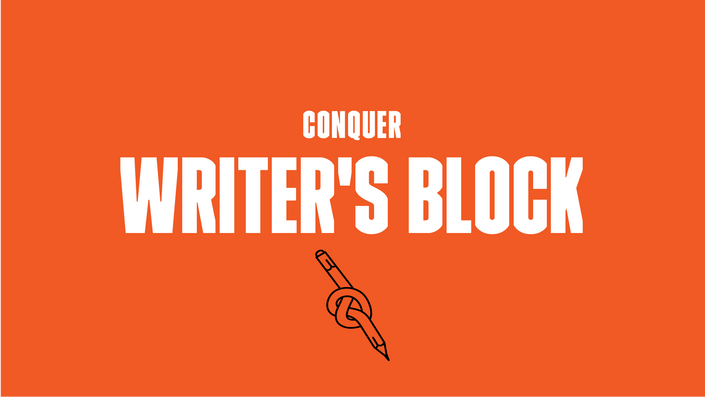 Conquer Writer's Block
A step-by-step online course for creating a writing habit and improving your skills
Enroll in Course
What if you could sit down in front of the blank page every day feeling optimistic and full of ideas?
What would writing a blog post, article or book chapter consistently do for your career?
What if you had a writing system that helped you achieve all this and so much more?
Dear writer,
My name is Bryan Collins. I'm an author from Ireland, but you might know me best from Become a Writer Today.
Several years ago, I struggled with writer's block. I'd put the kids to bed, brew a cup of tea and close the door in the spare bedroom where I wrote.
I'd sit down at my desk, open up Word and stare at the blank page.
Rubbing my beard for inspiration, I'd think hard of something to write about…and nothing would come.
So, I'd get up, walk around, look out the window and sit back down again.
I tried mood lighting.
I tried incense.
I even tried banging my head off the table, as if I could shake an idea loose.
Ugh.
I knew I had stories I wanted to tell and share but where were they?
How was I ever going to become a writer if I couldn't produce a hundred, let alone a thousand words? And as for getting paid to write?
Forget it.
I felt like a failure and considered giving up on creative work altogether. Perhaps I could become an accountant instead.
After all, when was the last time you heard an accountant say they couldn't think of a good tax problem to solve?
Instead of handing back my Moleskine notebooks and buying a tie, I started studying how prolific writers worked.
I discovered I wasn't alone.
Enter Ernest Hemingway
He was one of the 20th century's greatest novelists. He was also a prolific writer, and a personal creative hero.
During his career, Hemingway wrote seven novels and some of the greatest short stories of all time.
(You haven't lived until you've stayed up after midnight reading The Old Man and the Sea).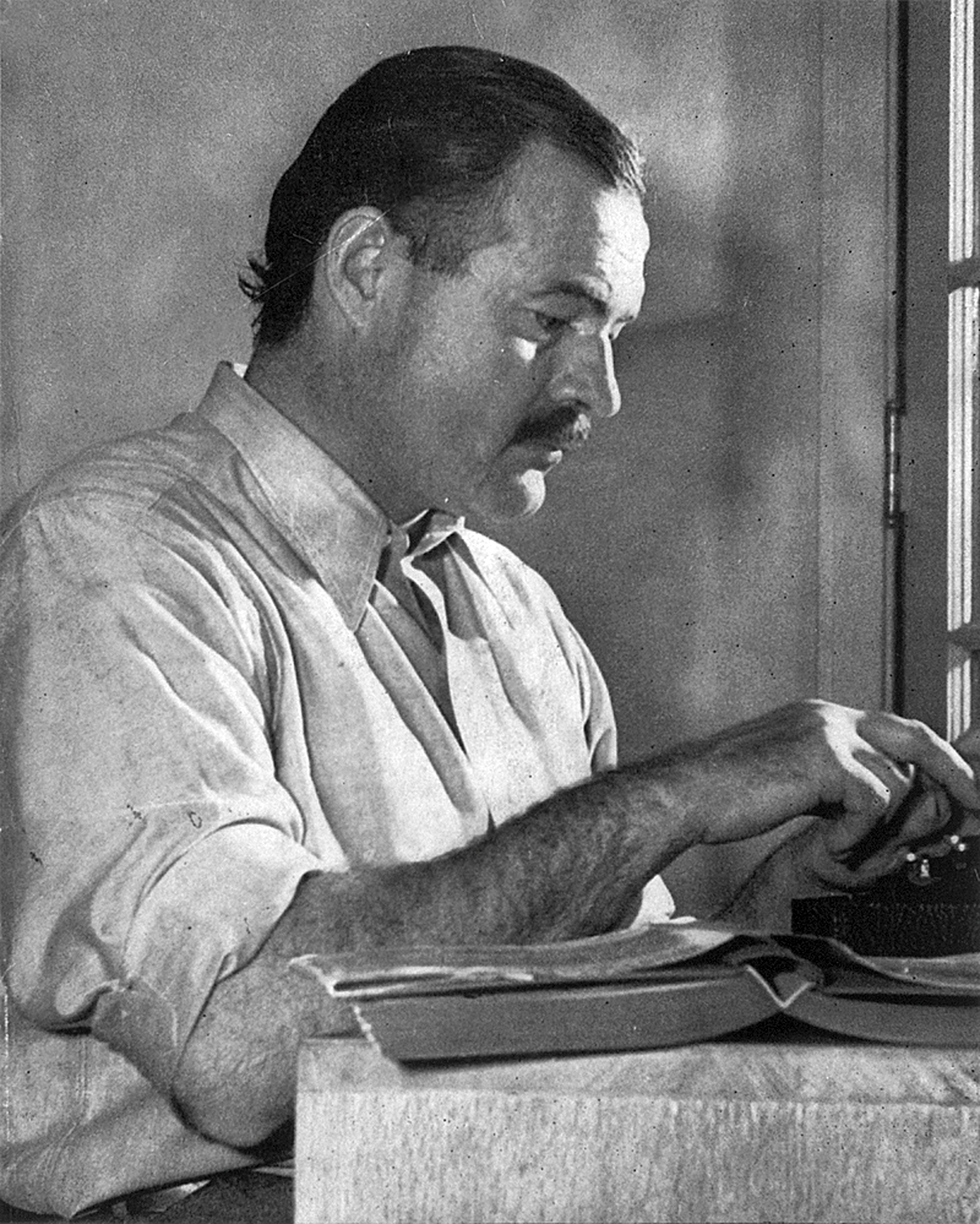 Well, Hemingway also struggled with writer's block.

So he came up with a weird little hoarding strategy that works.
While living in Havana, Cuba in the 1950s, Hemingway wrote early morning every day after first light.
He crafted his stories by hand and later with a typewriter at a standing desk, surrounded by books, mementoes from his travels and a large chart tracking his daily progress.
He wrote while the day was still cool, letting his creative juices flow until he knew what would happen next.
And then…
He'd stop writing.
That's right.
He'd get up and hunt or fish or meet friends and do all the other things writers do when they're not working.
Hemingway famously told new writers to put aside their manuscripts when the going was good. That way, they'd have a place to pick up from the next day.
He said, "You write until you come to a place where you still have your juice and know what will happen next, and you stop and try to live through until the next day when you hit it again."
I tried Hemingway's strategy…and it worked!
I worked for an hour or so on a troublesome article or book chapter.
The writing was clunky, but just when I felt like it was going somewhere, I'd put it away.
The following morning I'd pick right up from where I left off.
That was a lot easier than arriving at my desk and wondering What now?
Simple, but effective.
And yet I wanted to know more...
I Became Obsessed with How Successful Writers Worked
I read the biographies of writers like Virginia Woolf, took dozens of creative courses from the likes of Neil Gaiman and interviewed New York Times best-selling authors for my podcast.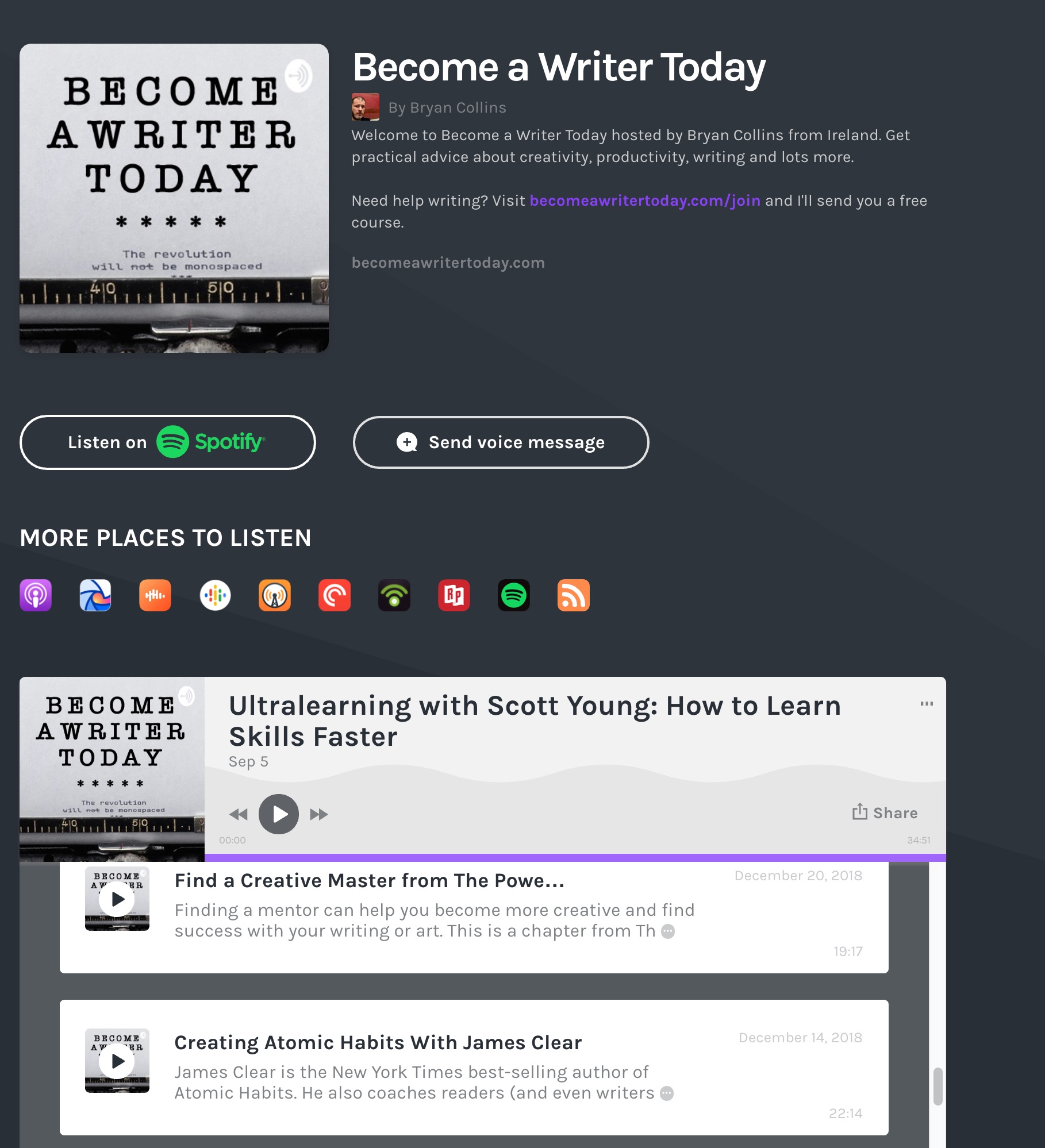 I even hired creative teachers to instruct me in the ways of the craft.

I was surprised to discover many successful writers struggled with writer's block early in their careers too.
It's a pretty common creative problem.
So what's the difference between successful writers and struggling ones?
Well, prolific creatives who get paid and have lots of readers rely on a proven writing system.
Now, I do too.
I use it to write articles for Become a Writer Today and publications like Fast Company and Forbes.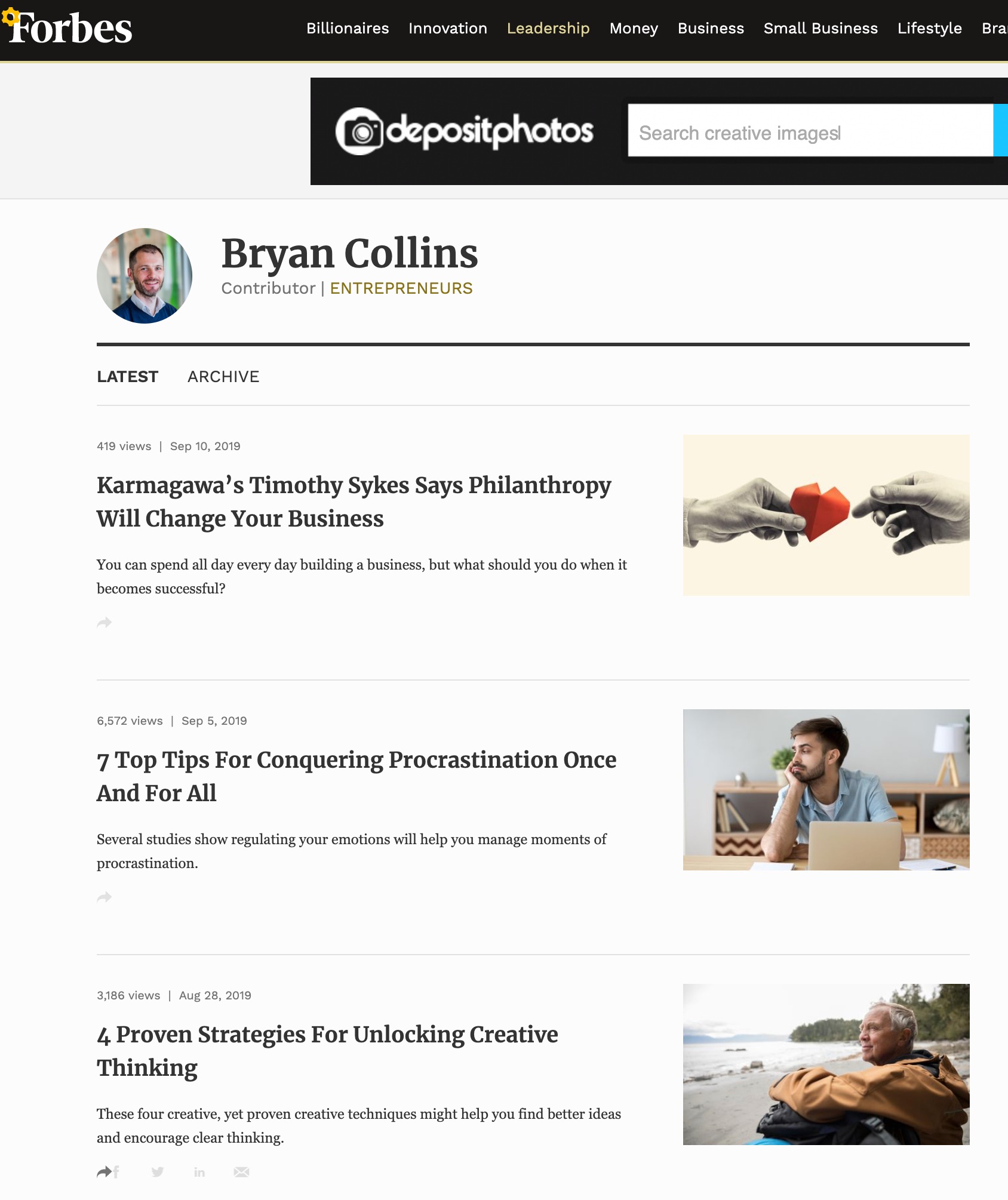 It's helped me write multiple books, connect with lots of new readers and earn thousands of dollars from the creative life.
Thanks to this writing system, I've kissed goodbye the myth of the penniless, starving artist.
That said, it bothers me when I find a new writer struggling with writer's block.
I've emailed thousands of writers since 2013 asking them about their biggest struggles.
(Like I said, I'm obsessed).
And I get questions about writer's block all the time.
Look…

This writer is just one of many with stories to share. They just need a little help.
It bothers me when writers like this consider giving up on the creative life. I know they can solve the problem of writer's block.
They don't need to become an accountant.
The good news is if you have writer's block, you're not alone.
You don't need to work harder or berate yourself for not being a good enough writer. And please don't feel like you lack talent or good ideas.
Instead, you need a new approach to this common creative problem.
And it's one I want to share with you.
Imagine Writing Thousands of Words Every Month!
It won't happen overnight, but it's possible.
If you beat writer's block...
...you'll be able to write and publish the book sitting in your drawer or computer and finally call yourself an author.

...you can build a blog that loyal readers can't get enough out of.
...you can start your career as a freelance writer and earn thousands of dollars each month.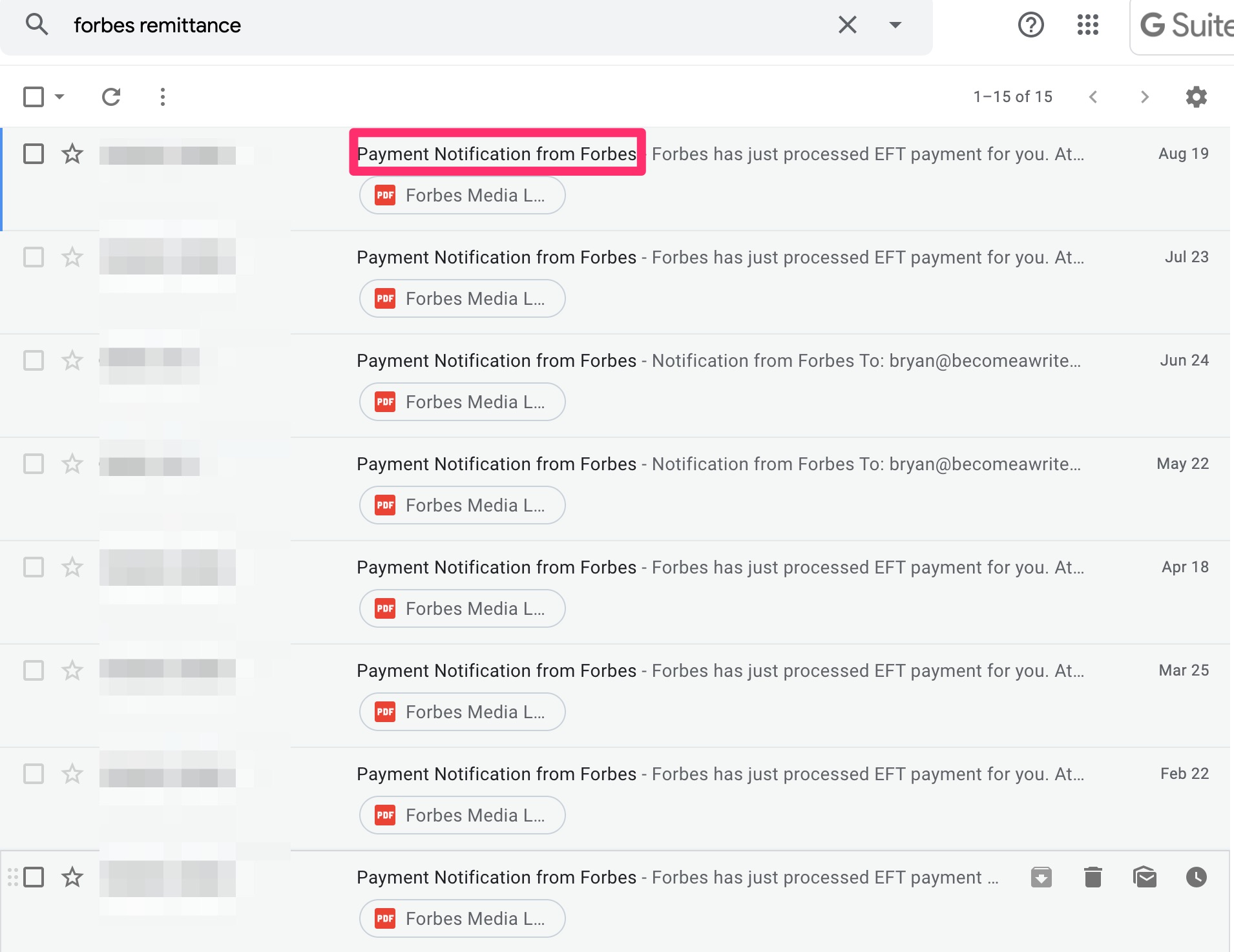 And lots more.
I know because I've been there.
Like you, I struggled with writer's block, but I found a way to beat it...for good.
Now I've written several best-selling books, have a popular column on Forbes and more.
When I sit down at my desk, I almost always have something to write about because I have a system that works.
You can do it too.
But it all starts with turning up every day (just ask Ernest Hemingway).
Writing every day is easy when you know how.
I want to help you conquer writer's block and achieve your writing goals this year.
If you want write to write more often and don't mind hard work, let me show you how to get the words flowing.
Let me help you build a writing system that works.
Introducing Conquer Writer's Block
Go from "blocked" to "prolific" with a system that eliminates fear, procrastination and self-doubt.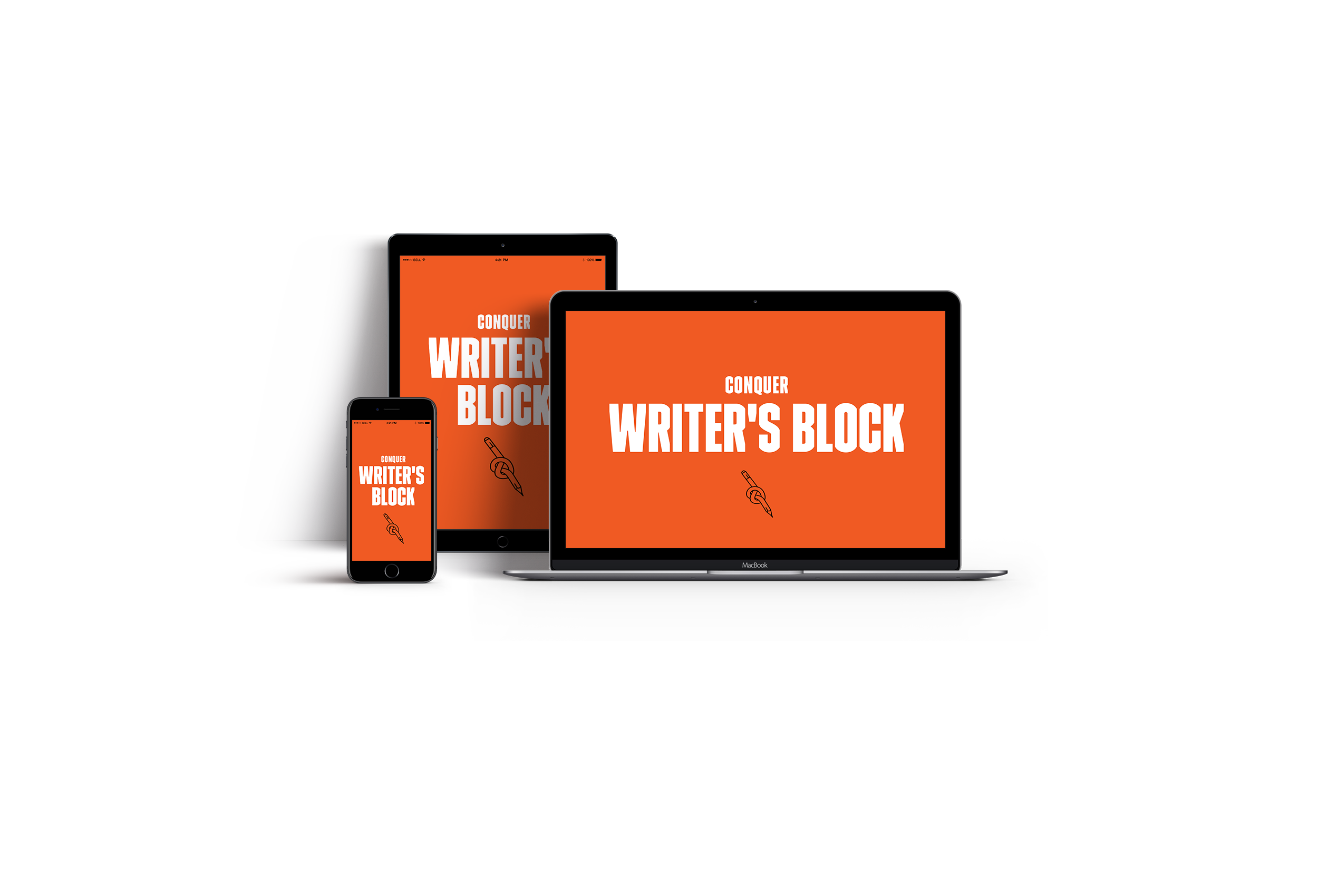 Conquer Writer's Block is an online course that gives you the skills you need to turn up in front of the blank page full of ideas and with a clear plan about which one to focus on.

This self-paced course will help you build a personal writing system that works so you can find the success you deserve today.
Across over a dozen modules, you'll learn all about:
The how and why of writer's block: You'll gain a deep perspective on what writer's block is and how other successful, prolific writer's overcome it.
The idea bank: Top writers have a wealth of ideas they can draw upon, and they add to this overtime. You can too.
Entering a state of creative flow: Instead of staring at the screen or the blank page, you'll be able to get the words flowing and stay focused.
Building your personal writing system: When you have this in place, it's much easier to turn up, write and finish your articles, stories or book.
Materials you can access on the go: Downloadable videos, PDFs and checklists. I know you're busy. So, I've broken the course into easily digestible videos, PDFs and checklists that you can consume at your own pace, any time.
As Seen On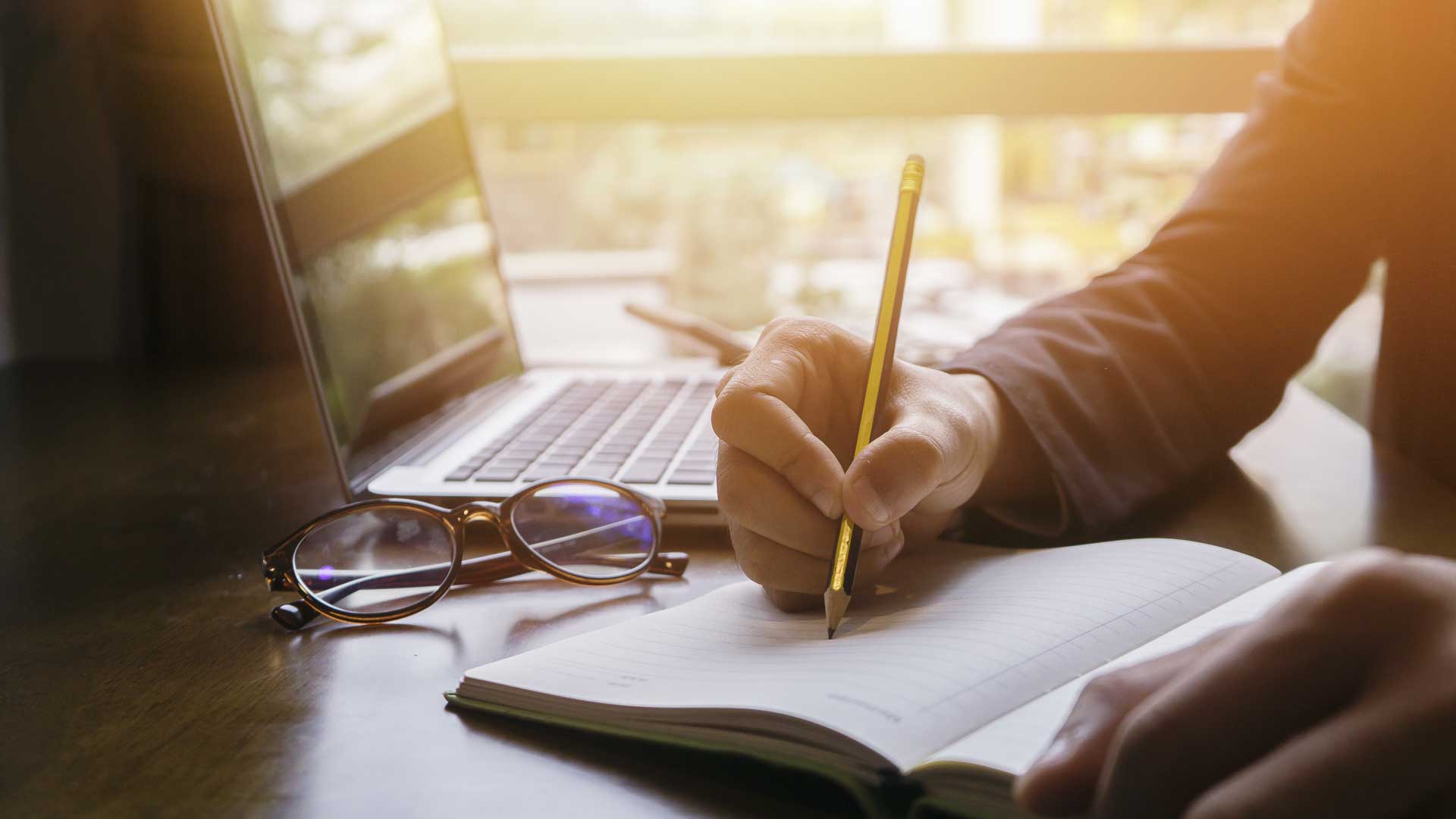 I booked a 30 min coaching call with Bryan to discuss a non-fiction book that I have been working on. I had hit a brick wall with my writing and couldn't see a clear way forward. Bryan listened carefully to my concerns and needs. He quickly identified my main problem and provided a solution to get me writing again.
With my mind clear on what I need to do next, and a follow-up lead provided by Bryan, I feel relieved and energised! I can wholeheartedly recommend Bryan as a coach. He is thoughtful, professional and honest. In my case he got to the nub of my problem within minutes - I'm sure he can do the same for you!
- Antony Steventon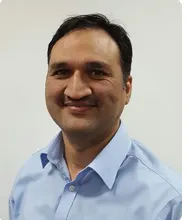 "What I liked about the course is the demonstration of the detailed process which Bryan follows... everything is revealed and explained very well "
- Faisal Khan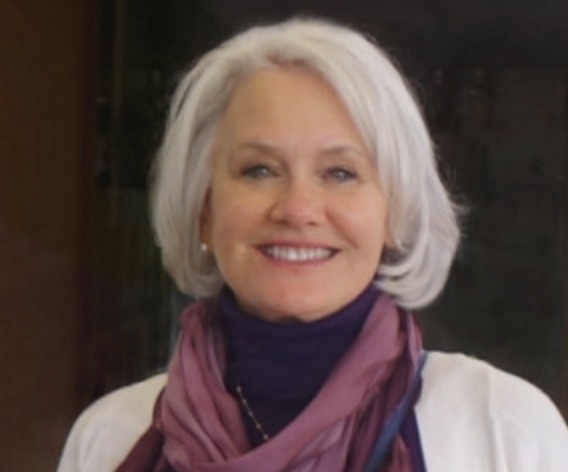 "I AM writing every day! Today is Day 32! For now, a humble bow and Thank You to you, and your YES to writing and publishing!!"
- Anna Corbett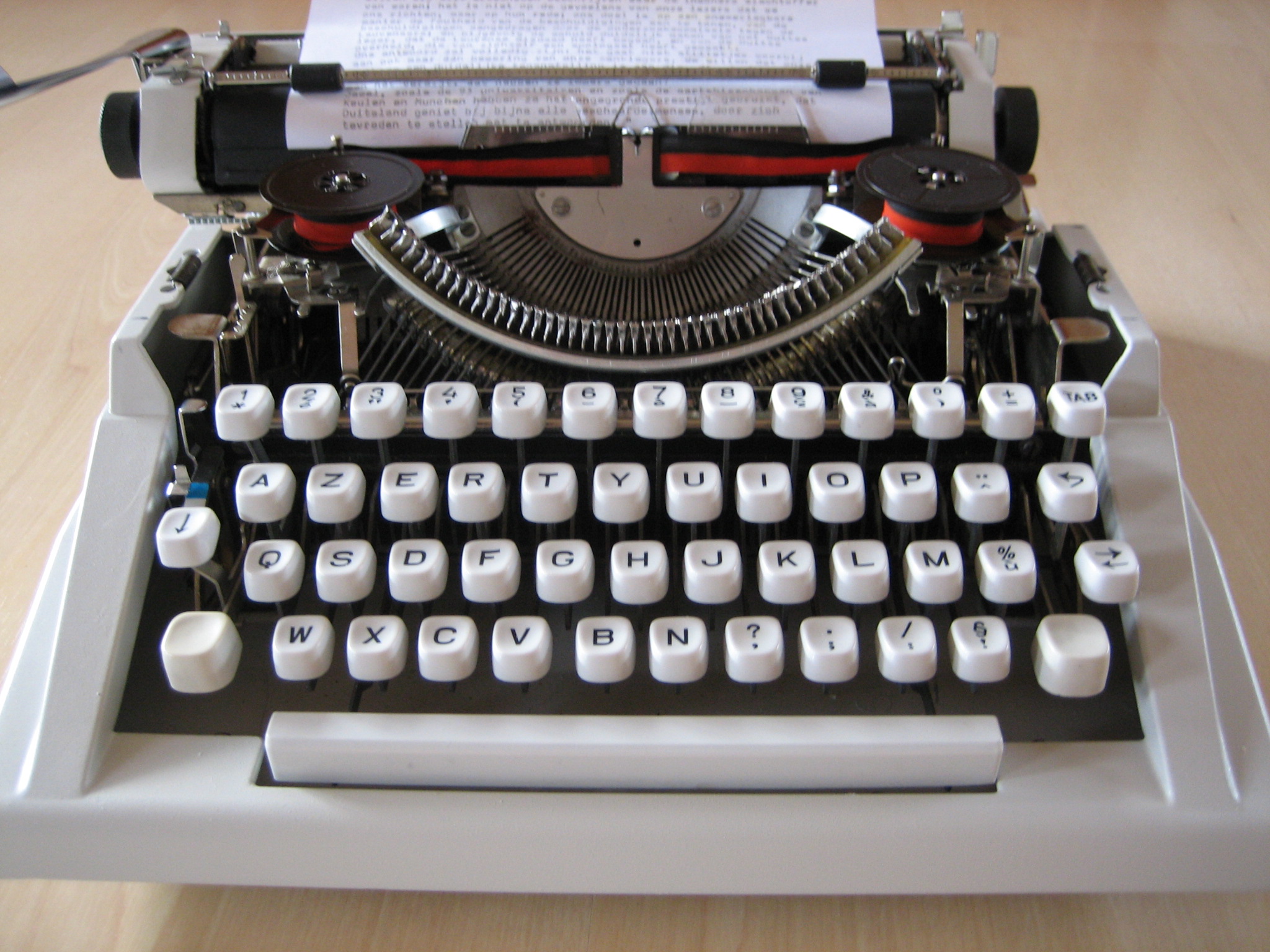 "I really enjoyed the reference to Hemingway and his method of leaving off in the middle... I also got something out of your method of organizing ideas for future writing. I will indeed begin to practice showing up, and allow my projects to progress in small increments.
- Better Boersma
Plus Claim All These Great Bonuses
BONUS #1: A free copy of this MASSIVE three-part series
Become a Writer Today: Yes You Can Write! The Savvy Writer's Guide to Productivity and The Art of Writing a Non-Fiction Book ... worth $19
BONUS #2: An exclusive 25% ProWritingAid discount
ProWritingAid is more of my top proofreading tools. With this discount, you can save 25-35% on this premium grammar checker... for as long as you want.
BONUS #3: Two of my best Scrivener templates
I want to help you get started writing faster. So I'll give you the Scrivener templates I use to write non-fiction books and viral articles for publications like Forbes. You won't get this anywhere else.
BONUS #4: Get email coaching with me for 30 days.
Ask me any question about writer's block. Think of me as your writing mentor for a month.
BONUS #5: A secret Spotify playlist For writers
In this course, I explain how a particular type of noise can help you focus on your writing. And I've put together a playlist that helps you tap into your ideal creative state.
BONUS #6: A workbook for writing faster
Use this printable 150 page workbook to unlock more ideas and get the words flowing.
Frequently Asked Questions
When does the course start and finish?
The course starts now and never ends! It is a completely self-paced online course - you decide when you start and when you finish.
How long do I have access to the course?
How does lifetime access sound? After enrolling, you have unlimited access to this course for as long as you like - across any and all devices you own.
What if I am unhappy with the course?
We would never want you to be unhappy! If you are unsatisfied with your purchase, contact us in the first 30 days and we will give you a full refund.
What type of course is this?
Conquer Writer's Block is a video course that you can access via your computer, tablet or phone. It also comes with some downloadable worksheets, templates and PDFs.
What if I fall behind?
Don't worry about falling behind—each video is broken down into the essentials and includes specific examples. You can always take a break and pick up from where you left off when you're ready.
I can't afford the course. What should I do?
This is a modest investment you can make in your writing, but one that will pay dividends over time..
It's not the right time for me to take a course like this. What should I do?
Ask yourself how long you've been struggling with writer's block and what you intend to do about it. Solving this creative problem will help you find success and earn more money as a writer faster. I know because I've been there.
What Tackling Writer's Block Alone Looks Like
It goes a little like this…
We stare at the screen or the blank page and nothing comes. We simply can't get started writing. And even when we finally manage to type a few words, we grind to a halt fast.
And we wonder:
"How am I supposed to start writing my story or book? Will it even make sense? And how can I ever finish it?"
And worst of all:
"Am I just wasting my time as a writer?"
I faced this problem at the start of my career.
It doesn't help that family and friends (at least the ones who aren't writers) don't get what it feels like to have an idea inside that won't come out.
And it's all but impossible to prove otherwise if we've nothing to show for the hours we spend at desks, in a room or in front of the blank page.

Lots of other new writers (me included) love watching inspirational speeches from top writers such as Neil Gaiman or J.K. Rowling.
These videos are fun. The authors get all fired up, but why don't they help when it's time to write?
Other new writers enjoy reading and collecting inspirational quotes about writing and creativity.
(I even wrote a viral article using quotes about creativity.)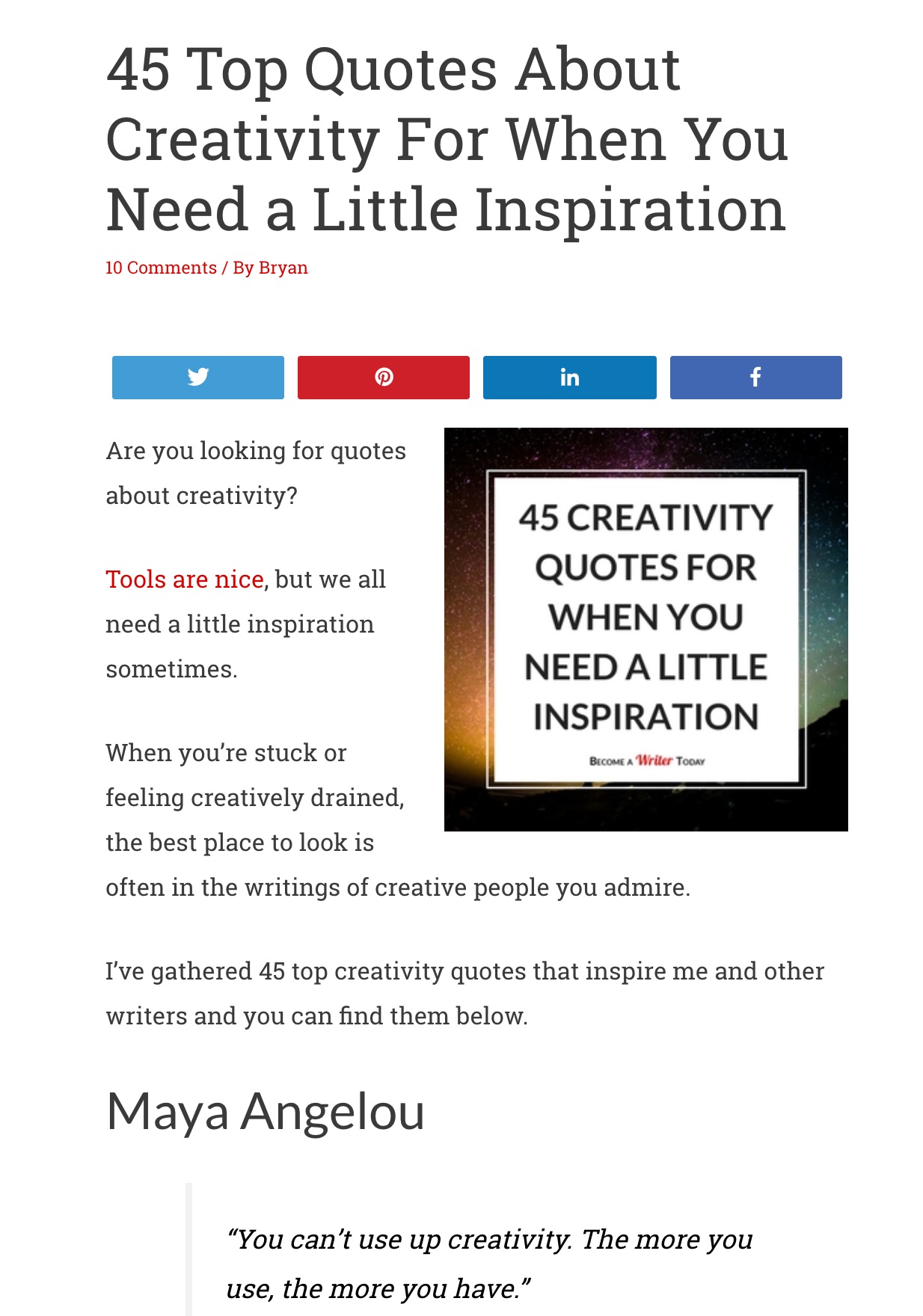 The only problem is pithy quotes aren't enough. They're kind of like a cherry without the ice-cream–USELESS!
The chosen few wait for inspiration to strike or their muse to tap them on the shoulder and whisper, "WRITE!"
(I'm guilty of that one too.)
When the muse stands them up, they put off writing their stories or book until tomorrow, next week, next month or next year.
They wait…FOR YEARS.
But that fateful day never comes.
Quite Frankly, Writing Isn't for Everyone

There are easier ways to spend your time, much less earn a living.
It's a tough job, and problems like writer's block don't help.
But if you're reading this, you know how rewarding writing feels. You know what it's like to have creative ideas locked up inside that you can't wait to share with the world.
You understand what it means when a reader emails about something you wrote explaining what they learnt or enjoyed.
So...
If you're determined to become a successful writer–the kind who writes articles, publishes books and earns thousands of dollars each month–I can help you conquer writer's block for good.
You don't need another writing app, a better idea or the perfect desk.
Instead, you need a system that works. It'll change everything about the creative process.
Successful Writers Have a System. Let's Build One Together.
My course Conquer Writer's Block is ideal if you...
===> want to start writing a story or book, but you don't know where to start.
===> have lots of great ideas inside of you and just want to let them flow.
===> set and missed writing deadlines and want to finally do something about it.
===> want to discover how New York Times best-selling authors write and approach their creative projects.
===> spent hours editing the same piece of writing without making any real progress.
===> want to finally say goodbye to self-doubt and perfectionism and hello to a writing routine that sticks.
===> promised yourself you'll write someday, but someday never comes.
===> want to avoid putting pressure on yourself to write 500 or 1,000 words a day and instead to set a target that works!
So if you're ready to build your personal writing system and become more prolific, I'll see you inside.
Write on,
Bryan Collins
P.S. I would never want you to be unhappy. If you don't totally love this course, you can avail of my rock-solid, 30-day, money-back guarantee. This course won't open again until 2020.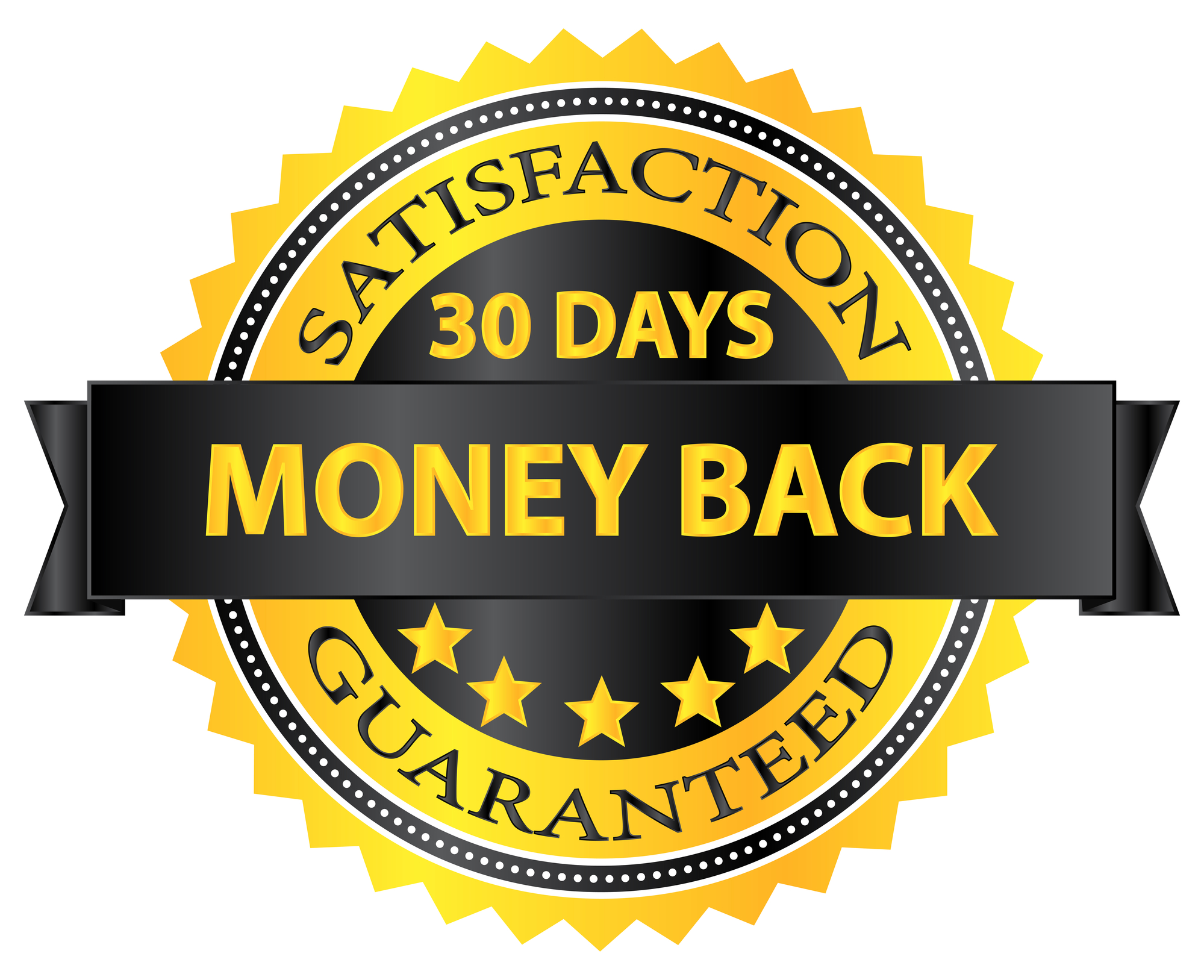 Your Instructor
Bryan Collins is a nonfiction author, the founder and editor of Become a Writer Today and a columnist for Forbes.
He offers new writers practical advice about writing, creativity, productivity and more. His work has also appeared on Fast Company, Lifehacker and Copyblogger.
He is also passionate about helping people accomplish more at work, and when he's not writing, he's weight-lifting or running.